Water, food and shelter might be the three basic aspects of life. But there is one more basic aspect. Sleep! Good sleep nurtures your mind and helps you stay positive and move fresh throughout your day. Many factors may affect your good sleep and Bruxism is one among them.
Bruxism or teeth grinding is an involuntary jaw movement which causes the contact between the jaws which in turn creates a grinding sound and loss of enamel in your teeth. It is also one of the leading cause for
Temporomandibular Disorders.
At Holistic dental Donvale, we have all the new-fangled treatment procedures to help you fight Bruxism and sleep apnoea. The teeth grinding solutions that we cater to our clients are economical and very effective.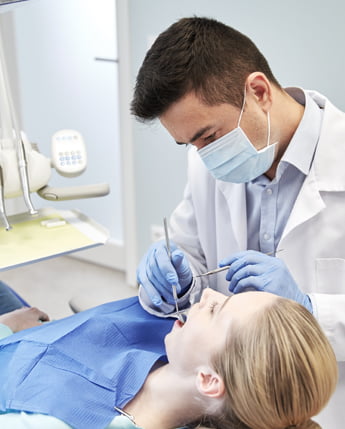 Teeth Grinding: Myths and Facts
In a survey, it was found that 8-10% of the world's population has been affected by Bruxism. Jaw clenching is another characteristic of Bruxism, along with tooth grinding. There are two different types of Bruxism.
Sleep Bruxism - that occurs during your deep sleep and Awake Bruxism that occurs due to involuntary jaw clenching while you are still awake. In both cases, the outcome will be painful. Patients with advanced stages of Bruxism feel the pain referred from their jaw to the skull, creating migraines, ear pain and completely lost jaw movement.
Teeth grinding is also often mistaken for a nervous system disorder. At Holistic Dental Donvale, we offer the correct diagnosis to help you get on the path for treatment right away.
Causes and solutions for Teeth grinding
Some of the reasons that a person might experience Brusixm are anxiety and stress, sleep apnoea, drug usage, smoking, blockage of breathing track and alcohol consumption. Notably, Bruxism is also strongly related with sleep oriented disorders and snoring.
At the Holistic Dental Donvale Clinic, we perform systematic examination ofthe clients affected by Bruxism. Starting from stretching exercise to restore the lost jaw movement, our dentists will take measurements of your teeth. A mouth guard will be given as the next stage of treatment, where the affected person can wear it to avoid any involuntary jaw movement, even during sleep.
The mouth guard can be worn during bedtime, where it will keep the jaws stretched. This avoids blocking of the air passage as the person can manage to go back to sleep without any intervention.
If there is a misalignment of jaws still pursuing the issue, our experts might call for a simple, safe and painless surgical procedure to align your jaws. We also engage our clients in recreational activities which would help them feel better and relieve their stress and smoking habits.
With many expert dentist finding it difficult to classify and diagnose bruxism, our Holistic dental Donvale experts are seasoned in this task because of our holistic and scientific way of treatment.
Your first visit with us
You can call us or email us to book a slot for your first appointment. Being in the centre of the city, we have good transport services to our office at 90, Mitcham Rd, Donvale, Vic 3111. You can also have a glance at our website or contact us to know more details on the treatment technique and for our working hours.
Your smile is our passion!